QUALITY ENGINEERING IN THE SECOND GENERATION
The history of the origin of POLYPACK dates back to 1967, when the master electrician Karl Müller founded the company Elektro Müller. From that year on Elektro Müller developed and built electrical controls for bagging machines and logistic appliances which were supplied to companies of various trades.
Since 1978 complex bagging machines for hanging garments were produced in cooperation with the SEYDEL- Maschinenfabrik which is connected with the production of machines for the textile industry for more than 100 years.
In conjunction with the new structuring of the SEYDEL-Group Karl Müller took over the complete range of POLYPACK-Bagging Machines from SEYDEL in 1995. Today the guidance of the company is successfully provided in second generation by Matthias Müller and Michael Müller.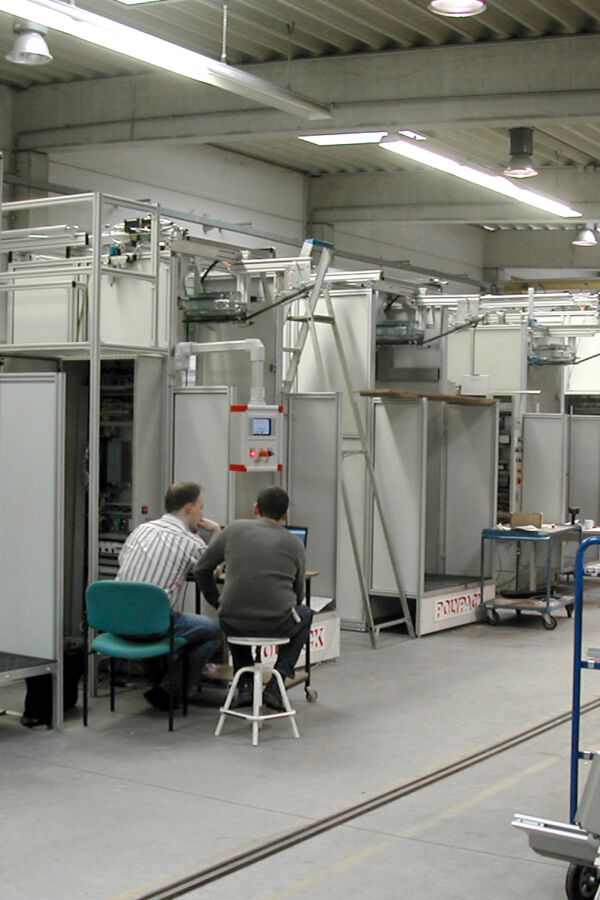 POLYPACK IN NUMBERS
We measure ourselves by the satisfaction of our customers. We would be happy to convince you as well.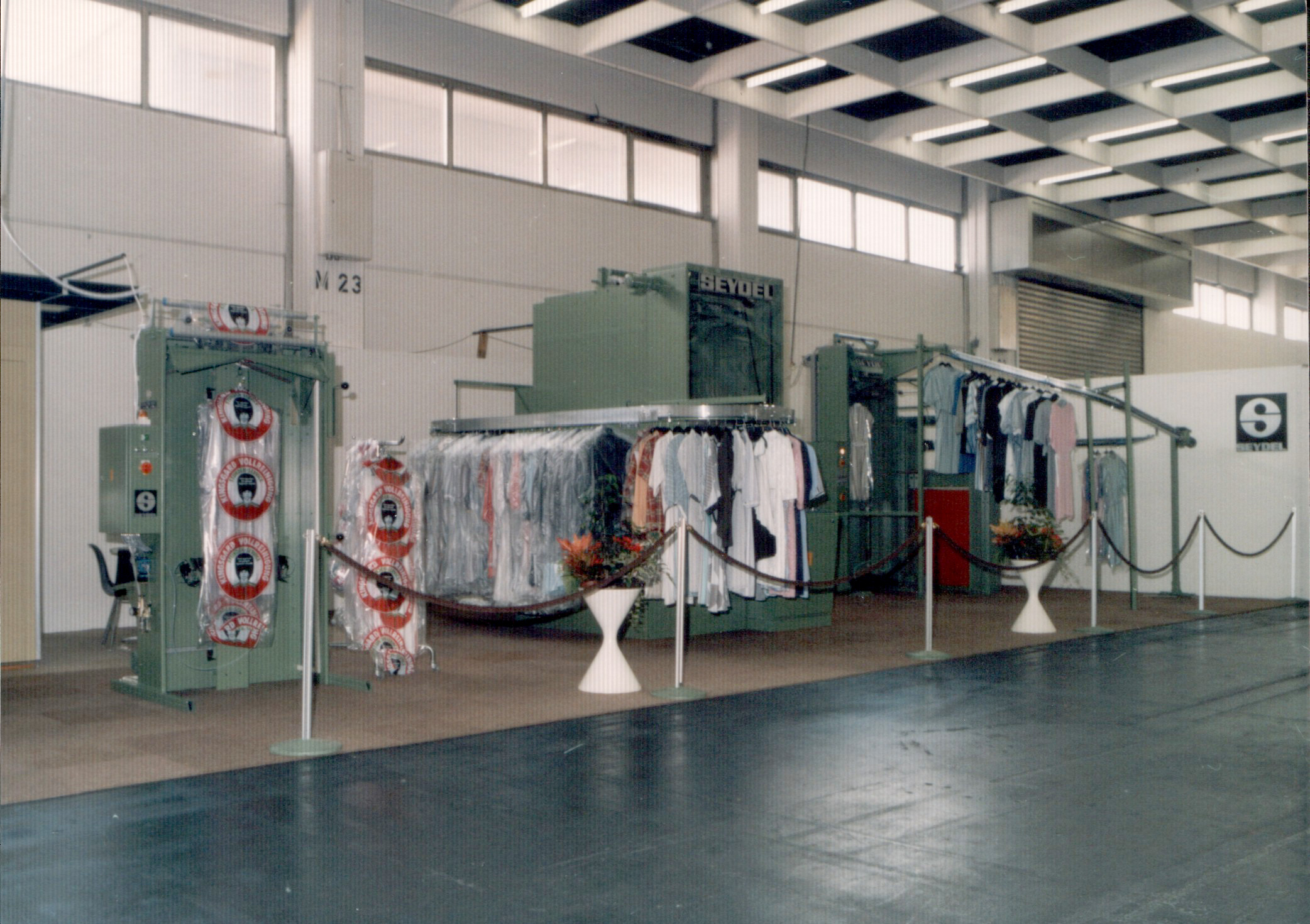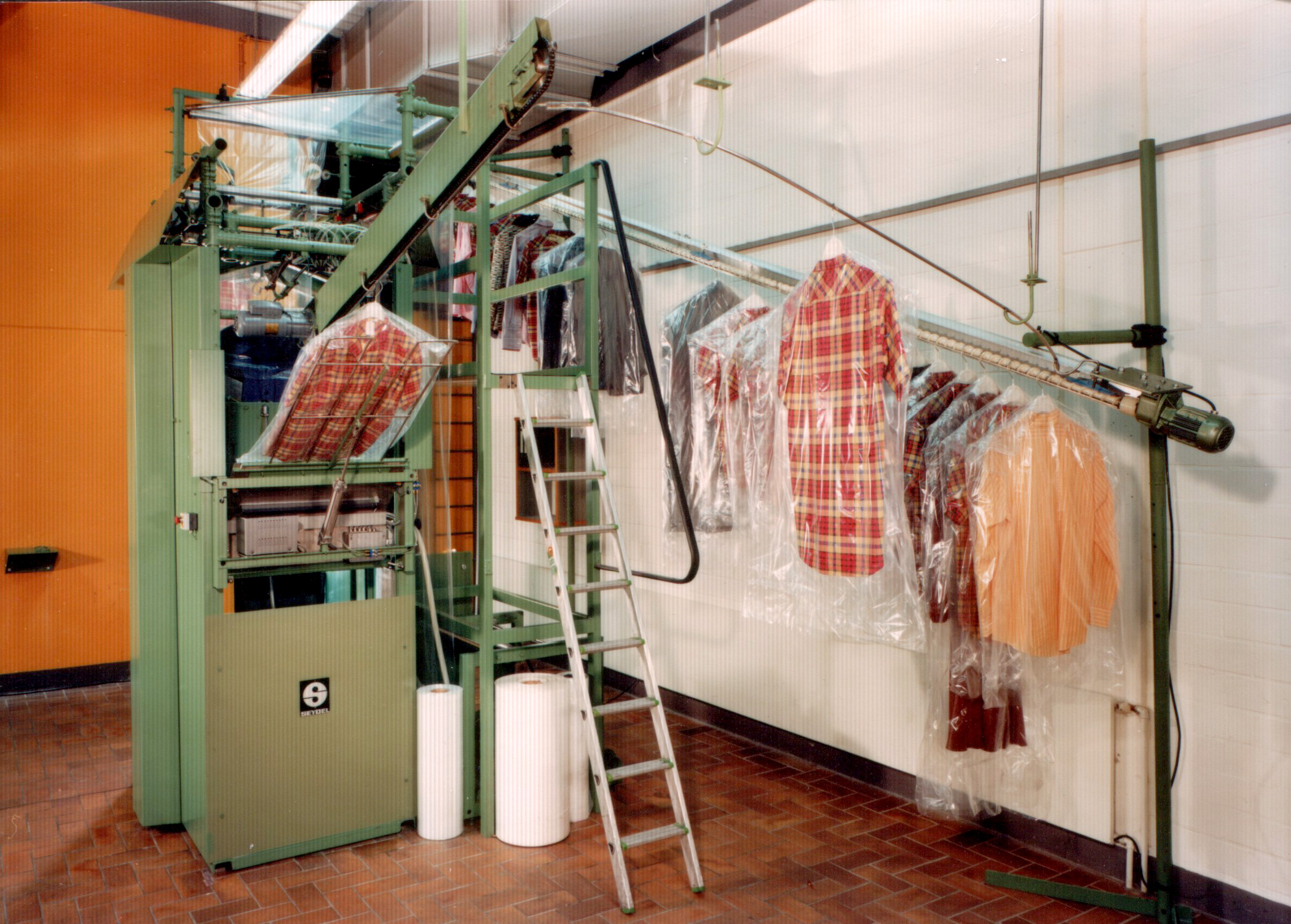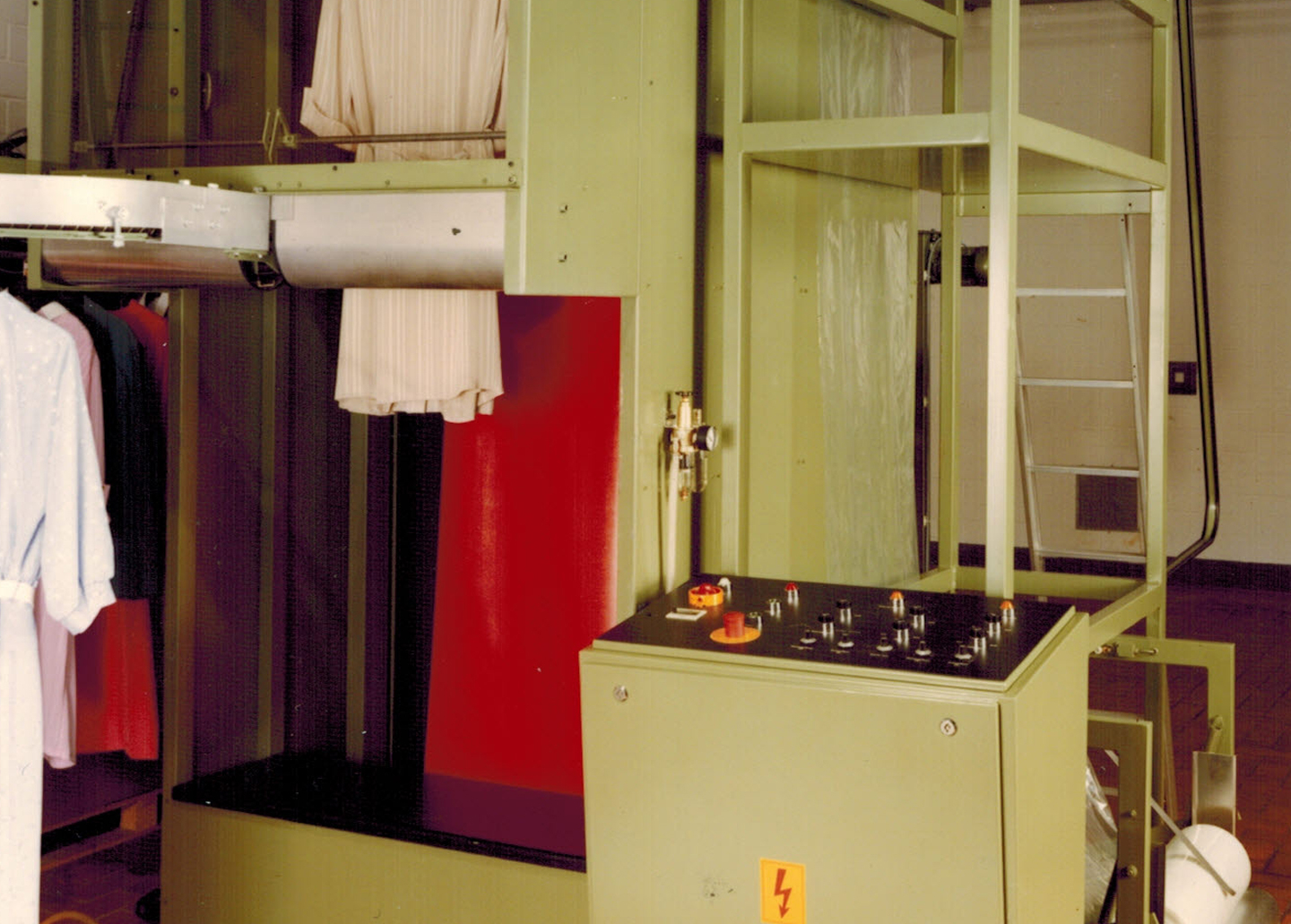 Type 10 Vertical Conveyor - 1985